Homeowners Rave about Tripolymer Inc.'s Wall Foam Insulation
"As soon as Tripolymer Inc.'s Foam was installed in my home, I noticed that the ever present cool draft in my home was gone."
Kati
Customer of certified installer NuView Tech
"We first noticed the house was much quieter – we live on a busy road so this was an important issue for us. Once we got into the cold weather, we noticed we weren't as cold in the house. We didn't need to put on 3 sweatshirts to watch TV. After Tripolymer Inc. Injection Foam, our home was very comfortable and we keep the thermostat down lower now."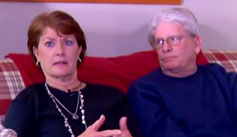 Mr. & Mrs. R.
Levelgreen, PA
Customers of certified installer Pittsburgh Foam
"Putting Tripolymer Inc.'s Insulation in the walls was a better idea than getting new windows because insulation in the walls helped so much with keeping my home warm. Plus my gas bills during winter months were cut in half."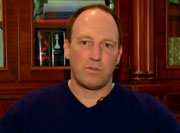 Mr. P.
Regent Square, PA
Customer of certified installer Pittsburgh Foam
"In only a few days after installation of Tripolymer Inc.'s Insulation in our home, we are already able to tell a difference in the house as far as keeping it cool goes. It used to be on 85-degree days when we arrived home from work, the house would be at least 85-degrees or sometimes warmer than the outside temperature. Now with Tripolymer Inc.'s Insulation the warmest the house has gotten is 78 degrees and it's much easier for the air conditioner to cool things down. In fact, we have only had to run the AC a couple times this year because the house stays cool enough to be comfortable as long as we close the windows at midday.
Another big benefit we notice is how much less outside noise we hear when cars drive by or a lawn mower is running. The foam has really reduced noise levels."
Mr. & Mrs. M.
Dewitt, Michigan
Customer of certified installer NuView Tech
"Tripolymer Inc.'s Injection Foam Insulation is very impressive! I could tell a difference the first day. In September it was still warm enough to run the AC. As they installed the wall foam insulation, my house began to stay cooler and my AC unit didn't have to work as hard to keep it that way. Now that it is winter I'm so happy that we installed Tripolymer Inc.'s Foam! In the winter of 2008, we had to keep the thermostat set at 72 degrees and still would have to cover up with blankets just to
keep warm! 2009 has been such a difference. We have been able to shed those extra winter blankets and turn that thermostat down to 67 degrees! That's a difference of 5 degrees. We have also seen a difference in our monthly heating bill!"
Mrs. Tennille F.
Customer of certified installer No Gap Insulation
"We have had some very windy days since the insulation was put in. Before the insulation, when the wind blew from the west you could feel the wind coming up through the floorboards. That is a thing of the past now. When old man winter finally arrives we will really see how wonderful this insulation is. I can't wait! Right now we would say this is the best home improvement we've made, and we've made quite a few. But this one will definitely have its rewards."
Thank you again,
Ron and Jennifer O.
Customer of certified installer No Gap Insulation